Slot channels are ideal for commercial developments and parking facilities.  ADA compliance, aesthetics, efficiency, and durability are just some of the reasons that make slot
channels the right choice. Our slot drains are continuous linear inlets making them easy to maintain.
FDOT Approved
&

ADA Compliant
Slot channels are more cost efficient than conventional drainage systems for commercial projects almost 90 percent of the time.  SlotChannelUS, LLC, and our engineers will be more than pleased to meet with you and explain how this innovative and proprietary product will improve your land development projects.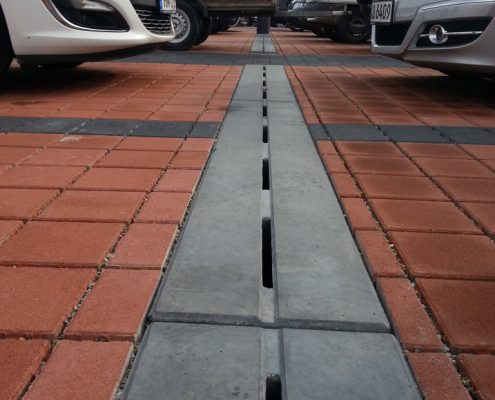 Let SlotChannelUS, LLC, work with your engineers, planners, and architects to provide a custom solution to surface drainage needs.