Slot channels are perfect for grade-separated approaches.  Our slot channels are FDOT approved, efficient, cost effective, and aesthetic.  They are the smart choice by reducing costs and construction time, while
improving safety with the benefit of zero gutter spread drainage. And, Drainwerk systems save up to 40% on highway/street installations
SlotChannelUS, LLC, makes several different sizes of our drains.
The City-100 (4-inch diameter) slot channel is ideal for residential and small pedestrian areas.
The R-150, R-20, and R-30 (6, 8, and 12-inch Diameter) slot channels are ideal for all types of parking facilities.
The R- 30 drain, and the 3040 (12 inch x 16 inch oval slot channel) are ideal for highways.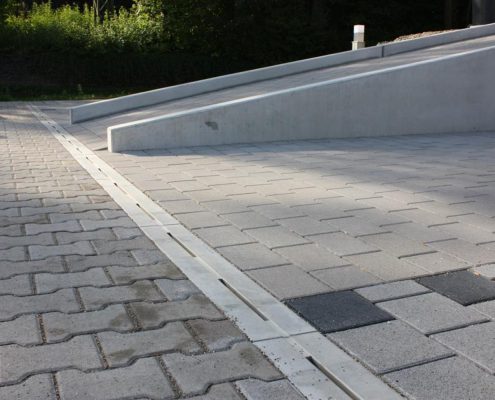 Let SlotChannelUS, LLC, work with your engineers, planners, and architects to provide a custom solution to surface drainage needs.